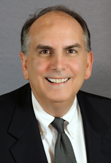 This Friday we welcome District 54 House Representative Edward Lindsey as our honored guest and speaker.
Representative Edward Lindsey is a native Georgian and a graduate of our public schools with deep roots in our state's rural, small town, and urban communities. He earned a degree in History from Davidson College, and a Juris Doctorate from the University of Georgia, School of Law. Edward and three partners started their own firm in 1990 defending individuals, small businesses, corporations, churches and private schools. Today, this firm business employs almost 80 individuals in three states.
First elected in 2004 to the Georgia House of Representatives, Edward has risen to the highest levels of Republican leadership serving as the Majority Whip for three terms, in charge of building support for Republican legislative initiatives.
Previously, he served as Chair of the House Appropriations Sub Committee on Education, Co- Chair of the Republican Caucus Policy Committee, and Vice-Chair of the Judiciary Committee. Rep. Lindsey also serves on the Appropriations, Industrial Relations, Education, Ethics, Judiciary, and Rules Committees, as well as ex officio on all other standing House Committees. In addition, he also serves as one of Georgia's Commissioners to the Uniform Law Commission, a member of the Georgia Commission on Family Violence, a member of the Advisory Board of the Georgia World Congress Center, and Chairman of the Conservative Policy Leadership Institute. Since entering the General Assembly, Rep. Lindsey has been honored by the American Conservative Union (100% rating in 2012), Georgia Conservation Voters, the Georgia Coalition Against Family Violence, the Georgia Psychological Association, the Atlanta Volunteer Lawyers Foundation, the Atlanta Bar Association, Georgia Women for a Change, and the Georgia Academy of Family Physicians for his efforts on behalf of the people of Georgia.
Rep. Lindsey is a founding partner with the law firm of Goodman McGuffey Lindsey & Johnson, LLP, and has practiced law for over 29 years throughout the state of Georgia. Edward and his wife Elizabeth, live in the Buckhead Community of Atlanta and have three sons — Harman, Charlie, and Zack.