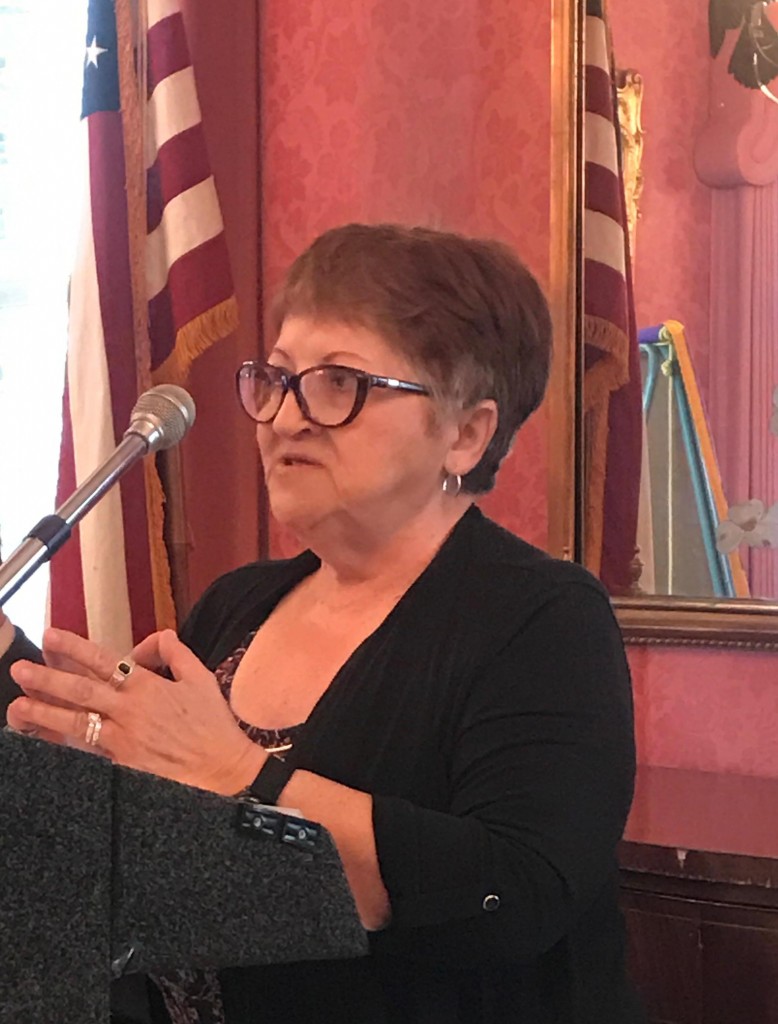 February 23, 2017
Anna Blau, Executive Director of the International Women's House spoke to members of the Atlanta Lions Club during their luncheon meeting at the Downtown Capital City Club.  Anna, once a victim of domestic abuse and also a naturalized US Citizen some 60 years ago, gave a passionate speech about human trafficking and the challenges of women suffering from domestic abuse and violence.  IWH's mission is to provide a safe haven and supportive services for women and children who are victims of family violence, sexual abuse, and human trafficking, with a focus on immigrant and refugee women and children, cultural sensitivity, and self-sufficiency.

On Friday, February 24th Club members will be vision screening 60 children from the Agape Youth & Family Center's After School Program.  On February 10th the Club screened 100 children from this same program at the Agape's Trinity Presbyterian Church location.  Of these 100 children, who were mostly school age, Hispanic decent, 28 are being recommended for full eye examinations by an eye care professional.
On Saturday, February 25th the Club will be vision screening 100-120 African American school age children who participate in the Connect Church Sports & Cheer Camp in Decatur.