March 11, 2017
Members of the Atlanta Lions Club together with volunteers from Hands on Atlanta helped clean and sort recycled eyewear and prepare boxes for shipment for the Georgia Lions Lighthouse Foundation's Eyewear Recycling Program.  Volunteers enjoyed fellowship, conversation and community service and then some culinary treats at Chamblee's new Hopstix Brewery.  In 2016 this recycled program provided 21,396 perscription eyeglasses to 16 countries on 51 medical missions.  In fact, since 2013 this program has provided over 130,700 recycled eyeglasses to impoverished nations.  In keeping the club's long history of innovation and leadership, Atlanta Lion Al Coxe began a pilot program with the Georgia Department of Corrections where inmates receive used readers from the Lighthouse inventory.  So far, Al has delivered 750 readers but the corrections system greatly needs more, perhaps up to 16,000 glasses per year, so keep on donating to the Lighthouse. 

March 9, 2017
Earlier in the week Commander Derek Ehrhardt, Epidemiologist at the Centers for Disease Control and Prevention and a Commissioned Officer in the United States Public Health Service spoke to members of the Atlanta Lions Club during their luncheon.   Derek currently serves as the lead for the Eastern Mediterranean Region Polio Eradication Team in the Global Immunization Division and has been with CDC since 2006.  During his work at CDC he has deployed on over 40 missions to 10 countries including Afghanistan, Pakistan, South Sudan, Somalia, Egypt, and Jordan while working on polio eradication.   Prior to joining the CDC CDR Ehrhardt was a faculty member at Johns Hopkins University and lead in the building of emergency departments in West Bank and Gaza from 2002 – 2005.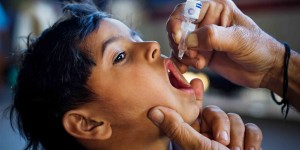 Derek spoke to the Atlanta Lions about the CDC's immunization effort to eradicate polio and rubella (measles) worldwide. Through partnership with the Red Cross he described the challenges of negotiating and administering immunization programs in countries controlled by ISIS, the Taliban, Al-Shabab, and Boko Haram.  After many years Polio only remained in Pakistan and Afghanistan until the more recent outbreaks in Syria and Iraq adding to his responsibility.  Derek noted some the recent spotlight on immunization and the impact it has had in the field.  He noted the methods used to find Osama bin Laden and how deadly this was to fellow healthcare workers.  The Club is very grateful to have fellow Lions who work at the CDC and serve the world for public health initiatives.