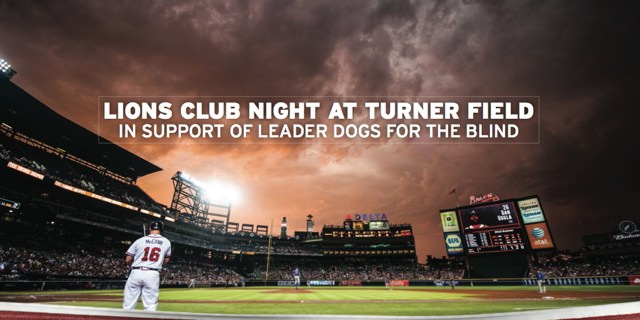 ATLANTA BRAVES VS SAN FRANCISCO GIANTS
SATURDAY JUNE 15th | 4:00 p.m.
Help send your high school baseball team to the Braves game by supporting your local Lions Club. If you wish to attend this game, please feel free to purchase your ticket, too. Lions support Leader Dogs for the Blind – Leader Dog's Mission is to "Empower people who are blind or visually impaired with lifelong skills for independent travel and work."
Download form to order tickets and share the flyer: Lions Club Braves Ticket Flyer 2013.