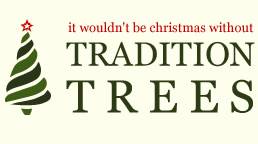 This season the Atlanta Lions Club has teamed up with Tradition Trees for a Christmas tree fundraising sale at Town Brookhaven, located at 4330 Peachtree Rd., NE, Atlanta, GA 30319.
For the first three weekends after Thanksgiving, Tradition Trees will sell Christmas trees on the green space of the main entrance of Town Brookhaven. Each tree sold generates $5.00 to the chapter to be used for the general fund. Town Brookhaven is creating a great holiday experience by hosting the tree sale and the center has teamed up with the Atlanta Foundation for Public Space in hosting a Holiday Shop "Pop Up" Market featuring over 35 local artists and craftspeople.
The Christmas tree lot will be open Friday through Sunday 9:00 am – 8:00 pm. Tradition Trees will bring fresh cut Fraser Firs each week for your selection. Trees start at $20.00 and there will be a fine selection of wreaths and greenery as well. Don't forget your stand as Tradition Trees always will put your stand on and safely get it in or on your car. Delivery and Installation are available as well.
Find more information at www.traditiontrees.com!
Please support the Atlanta Lions by visiting the Town Brookhaven Tradition Trees Christmas tree lot for your tree.
Download the flyer and pass it along!